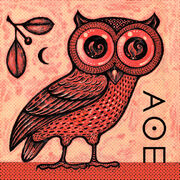 Every piece of gear in this series are ancient weapons made with modern materials. The Class of the weapon depends on the country which that weapon came from.
With the lack of advanced weapon training at camp half-blood, more powerful versions of ancient weapons are made. These weapons have all the same features and abilites of they're ancient counterparts. With the modern materials and advanced technology the weapons are stronger and even better at what they do.
This series also has ancient vehicles such as chariots or boats listed.
(Athena Series-Ancient Greece)
(Athena Series-Ancient Egypt)
(Athena Series-Ancient Rome)
(Athena Series-Ancient Norse)
(Athena Series-Ancient Asia)
(Athena Series-Medival Weapons)
(Athena Series-Generic Weapons)