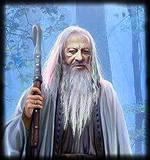 Coeus
is the titan god of intelligence and keeper of wisdom. He was married to the titan goddess
Phoebe
. They had two daughters
Asteria
, goddess of fire and
Leto
who would become the mother of
Apollo
and
Artemis
.
Coeus never played a major part in history rather his children and grandchildren. After the First Olympian War like the other titans was overthrown and cast into Tartarus.
Immortal Children
Edit
Demititans
Edit
Ad blocker interference detected!
Wikia is a free-to-use site that makes money from advertising. We have a modified experience for viewers using ad blockers

Wikia is not accessible if you've made further modifications. Remove the custom ad blocker rule(s) and the page will load as expected.