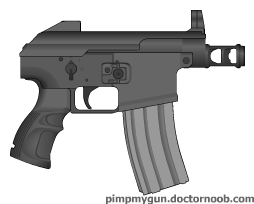 also callec GCsu or gislez
Characteristics
Edit
This handgun has full automatic fire. It has a high rate of fire and is very lighty weight. It can sometimes be confused with a submachine gun(SMG) but can only be used like a machine pistol.
its larger so harder to hide but is still very deadly has a secondary weapon.
its was based off of Orc hanguns called Sluggas.