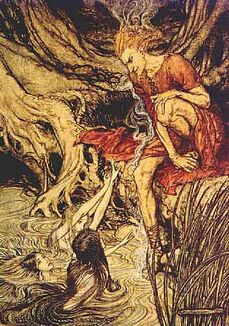 Loki
is the norse god of mischeif and fire. He is a evil and cowardly god. He is the son of of two frost giants. however was made a blood-brother of
Odin
Appearance
Edit
Personality
Edit
Clever, Vengeful, Tenable, Jovial, Determined, Argumentative, Optimistic
Loki has the standard powers of a God. However his powers of transformation rivals any god. He can shapeshift into any creature imaginable.
Symbol of Power
Edit
N/A
Immortal Children:
Edit
Monster Children:
Edit
Demigods:
Edit
Ad blocker interference detected!
Wikia is a free-to-use site that makes money from advertising. We have a modified experience for viewers using ad blockers

Wikia is not accessible if you've made further modifications. Remove the custom ad blocker rule(s) and the page will load as expected.