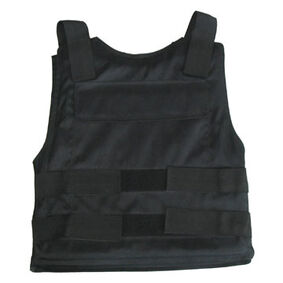 Quest Series-Armor: Kevlar Vest
Characteristics
Edit
These armor vests are disguised as a sweater vest with a picture of a star on the chest. When you press the picture the vest becomes thicker and made of kevlar. You deactivate by pressing the star again which also appeares on the kevlar.
It can be very good on a quest and provides good protection, especially against bullets.
Ad blocker interference detected!
Wikia is a free-to-use site that makes money from advertising. We have a modified experience for viewers using ad blockers

Wikia is not accessible if you've made further modifications. Remove the custom ad blocker rule(s) and the page will load as expected.